Covid-19 Test Price in Pakistan 2023 – Corona PCR Test rate List
If you are showing symptoms of corona you should immediately get a Covid-19 test from an authentic laboratory. Covid-19 test named as Corona PCR test is conducted by taking a sample with a Nasopharyngeal/throat Swab. COVID-19 (Corona) Virus Qualitative Polymerase Chain Reaction PCR test is one of many lab and radiology tests that are used to assess the condition of a COVID-19 patient. All lab and radiology tests should be interpreted by a medical professional in the context of the clinical condition of the patient. If your test result is Detected or positive, you are advised to stay in isolation to prevent the spread of the virus.
What is the cost of Corona PCR Test in Pakistan?
The cost of Corona PCR test in Pakistan ranges from Rs. 4,000 to Rs. 7,600. Some laboratories are providing package deals in which multiple lab tests are covered. The best pathology laboratories in Pakistan are Shaukat Khanum, Chughtai, IDC, Aga Khan, AL-Khidmat Lab, etc. A variant of corona Omicron is spreading very fast nationwide. Omicron virus test is also conducted in the same way as for Coronavirus. Before you proceed you may want to know the price of the coronavirus Covid-19 test. We have shared the price list of coronavirus test of well know laboratories of Pakistan.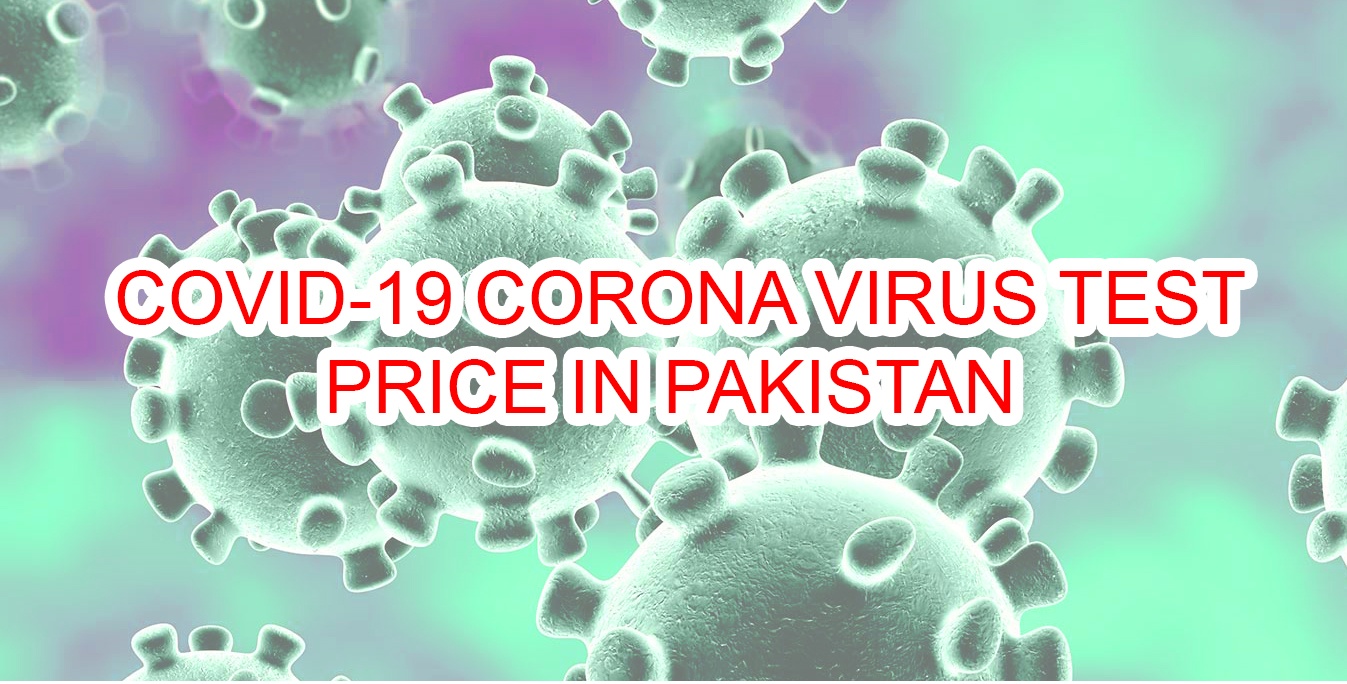 Covid-19 Test Price in Pakistan Today November 24, 2023 – Corona PCR Test rate List
| | |
| --- | --- |
| Laboratory Name | Coron Test Price list / Charges |
| Chughtai Lab | Rs. 5,500 |
| Aga Khan Lab | Rs. 7,500 |
| Shaukat Khanum | Rs. 7,500 |
| Al-Khidmat Lab | Rs. 4,000 |
| Islamabad Diagnostic Center – IDC | Rs. 4,800 |
| Shifa International Hospitals | Rs. 4,800 |
| Nishtar Hospital Multan | Rs. N/A |
These prices are inclusive of all taxes.
The above-mentioned labs are available in all major cities of Pakistan. Multan, Lahore, Islamabad, Karachi, Gujranwala, Rawalpindi, Bahawalpur including all provinces of Sindh, Punjab, KPK, and Balochistan.
After taking the sample report is provided within 10 hours if you have visited the main laboratory. If you visit a specimen collection center the Covid-19 test result report may take 24 hours time. You may need to take an appointment before visiting some labs. Some labs are also providing the facility of home sampling.
Hope this post on Covid test prices will help you know the cost of the corona PCR test.
Check Also: Fertilizer Prices in Pakistan 2023