New Holland NH 7056 4WD Tractor Price in Pakistan Model 2023
New Holland NH 70-56 4WD tractor has an 85 Horsepower engine and 4WD transmission system. This tractor is suitable/compatible for farmers who have land holdings of above 50 acres. This is a multifunctional agricultural tractor that is popular for a long time in Pakistan. NH 70-56 4WD tractor can operate with different agricultural implements for tillage operations in the field. Customers can book or directly purchase this tractor from the market as it is available anytime. Before you buy, we are sharing the latest price of the NH 70-56 4-WD tractor in Pakistan.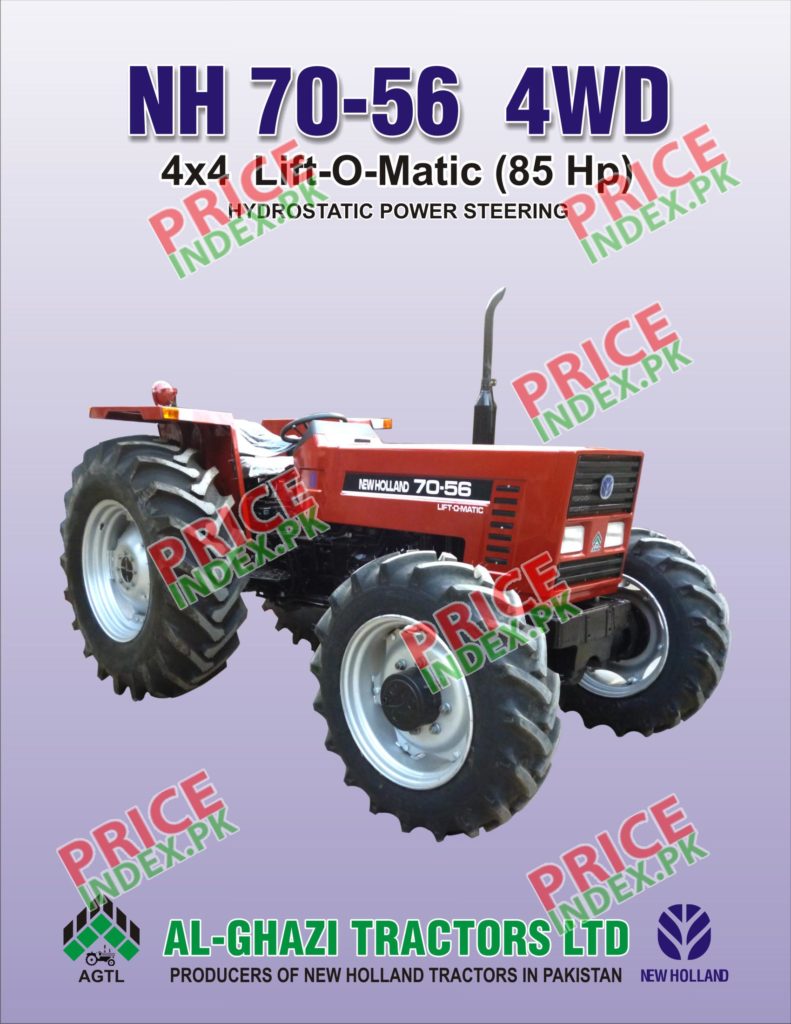 NH 7056 4WD 85HP Tractor Price in Pakistan Model 2023:
| | |
| --- | --- |
| Variant | Price in PKR |
| NH 70-56 4WD | Rs. 4,272,000 |
New price of NH 70-56 tractor is effective from 18 April 2023.
Check Also:
New Holland 70-56 4WD 85HP Tractor Specifications: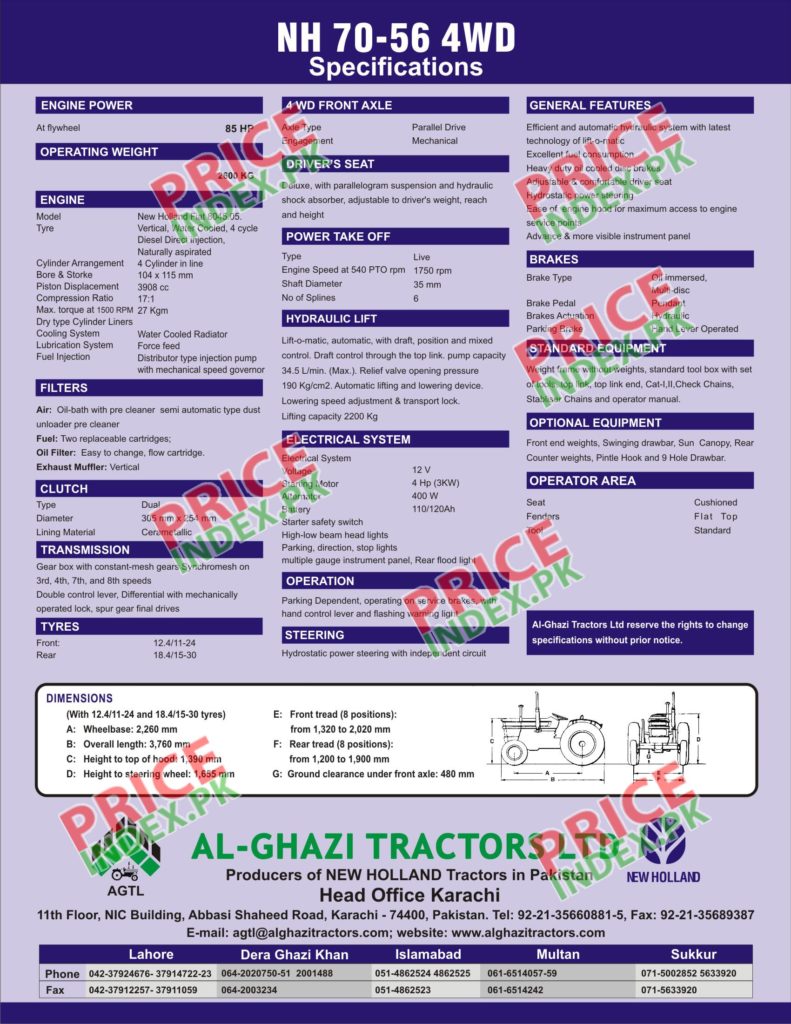 FAQs about 70-56 Tractor:
Q1: How to book/purchase new tractors?
Ans: Visit your nearest Al Ghazi Tractor Dealership to book a new tractor.
Q2: How much warranty is offered by the company on a new tractor?
Ans: AGTL offers 14 months / 1200 engine running hours.