Rs 81 billion shares increased in Pakistan Stock Exchange
Pakistan Stock Exchange Increase in value of shares by more than Rs 81 billion in 4 days. The 100 Index gained 520.25 points during the week's trading on the Pakistan Stock Exchange.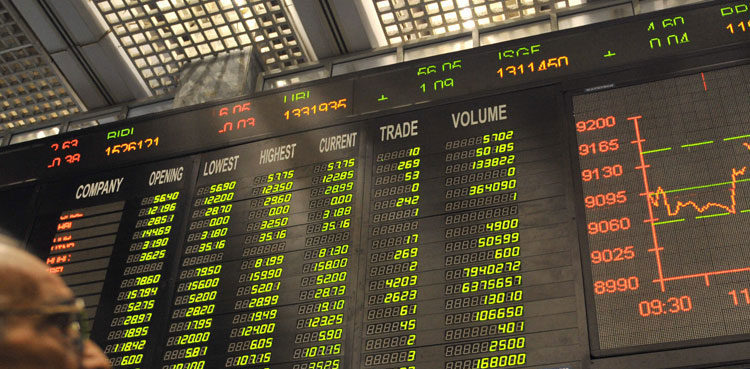 Karachi – Pakistan Stock Exchange last week due to the overall rise in the value of shares increased by Rs 81.62 billion 25.83 million. Pakistan Stock Exchange last week positive economic indicators. Agreements with the government and IPPs for payments in the form of cash and bonds have had a positive effect.
Apart from the discovery of new oil and gas reserves in Sindh, sales of cement, petroleum products and increase in the volume of auto finance also affected the market. However, in some business sessions, the rise in electricity and petrol prices eased fears of rising prices. During the business week ended February 4 2021, the index had a high of 47,341 points and a low of 46,190 points.
Due to the problems facing the economy due to poor cotton harvest in the country, increase in import bill due to cotton import and reports of possible terrorism in Karachi, investors took a cautious approach. The government's decision not to shut down Captive Power's gas supply to the industries from the national grid to the required power supply has boosted the industrial sector, leading to a sharp rise in two sessions and a decline in two sessions of the four-day weekly business last week.
Check Also: Industrial sector to be effected by high prices of electricity, gas and petroleum
Due to the overall increase, the value of shares increased by Rs. 81.62 billion, which also increased the total market capitalization to Rs. 84.80 billion, Rs. In weekly trading, the 100 Index rose 520.25 points to close at 46905.79 points. Besides, the KSE-30 Index rose by 257.14 points to 19575.99, the KMI-30 Index rose by 2104.15 points to 76326.91 points while the KMIPSX Index rose by 579.27 points to close at 23222.78 points.