Inflation rate in Pakistan 2021 – Inflation Raised Significantly
Inflation rises to 5.7% in the month of January 2021, says Federal Bureau of Statistics Pakistan.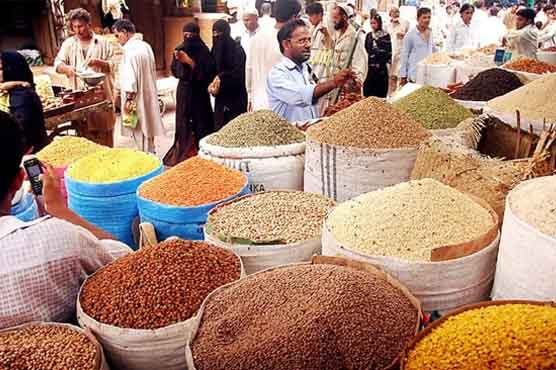 Inflation in Pakistan:
The prices of food items in the country could not be reduced during the last month and the inflation rate was recorded at 5.7 percent.
According to the details of monthly inflation released by the Federal Bureau of Statistics, the inflation rate was recorded at 5.7% in January 2021. Inflation was 14.6 percent in January 2020. Cost of construction material is touching the skies. Its not an easy task to build a home in these years. If you are planning to marry, prepare yourself to meet higher prices of the requirements. Prices of automobile, tractors, and fuel are also not behind.
According to the report of the Bureau of Statistics, in the last one month, sugar has gone up by 15%, wheat by 8%, ghee by 6% and cooking oil by 3.28%. Similarly, prices of mustard oil increased by 10 per cent, milk by 2.5 per cent and fruits by more than 5 per cent.
Check Also: Cotton Prices / Phutti Rates in Pakistan
According to the report, prices of potatoes fell by 33 per cent, tomatoes by 30 per cent and chicken by 28 per cent last month. Onions fell by 25 per cent, eggs by 15 per cent, vegetable prices by 10 per cent and spices by 7.5 per cent.
It may be recalled that Prime Minister Imran Khan had said yesterday that inflation in the country has come down to its lowest level since the formation of the government, while on the other hand, according to the Federal Department of Statistics, prices of many essential commodities are still rising. Has increased to 15%.
Similarly, after the new petroleum prices came into effect on February 1, there are fears of further rise in inflation. It should be noted that this was the fifth consecutive increase after the decision of the previous government to release the prices of petroleum products 15 days later.
Read Also: Petroleum Products Prices increased by Government of Pakistan
Prime Minister Statement on Inflation in Pakistan
Prime Minister Imran Khan has said that the rate of inflation has come down from the level it was when our government took over.
معاشی حوالےسےمزیدخوشخبری ہےکہ گرانی میں کمی کےحوالے سےہماری کاوشیں بارآور ہو رہی ہیں۔ کنزیومر پرائس انڈیکس اورکور اِنفلیشن آج اس سطح سےنیچےہیں جس پر یہ ہمارےحکومت سنبھالنےکےوقت تھیں۔میں نے اپنی معاشی ٹیم کو ہدایت کی ہےکہ محتاط رہیں اور یقینی بنائیں کہ مہنگائی پر قابو برقرار رہے۔

— Imran Khan (@ImranKhanPTI) January 31, 2021
In a tweet on the social networking site Twitter, Prime Minister Imran Khan wrote that there is more good news from the economic point of view that our efforts to reduce inflation are bearing fruit.
"Both the Consumer Price Index (CPI) and core inflation are below the level we were in when our government took over," he wrote. "I have instructed my economic team to be cautious and ensure that inflation is kept under control," Imran Khan said.
Meanwhile, Federal Minister for Development and Planning Asad Umar said that inflation has been steadily declining, with CPI falling to 5.7 per cent in January and core inflation to 5.4 per cent.