Sugar Price in Pakistan Today 2023 – Latest Cheeni Rate
Sugar price is rising significantly on daily basis since last 2 years. Sugar (Cheeni) is essential item of our daily food intake. You can check daily sugar prices in your city on this page. White sugar (safaid cheeni) is used in most of sweet dishes. Most importantly if we talk about its highest utilization than its the tea. Tea is incomplete without the sugar. Price of Sugar Cheeni in Wafaqi / Federal Budget 2023-24 is updated below.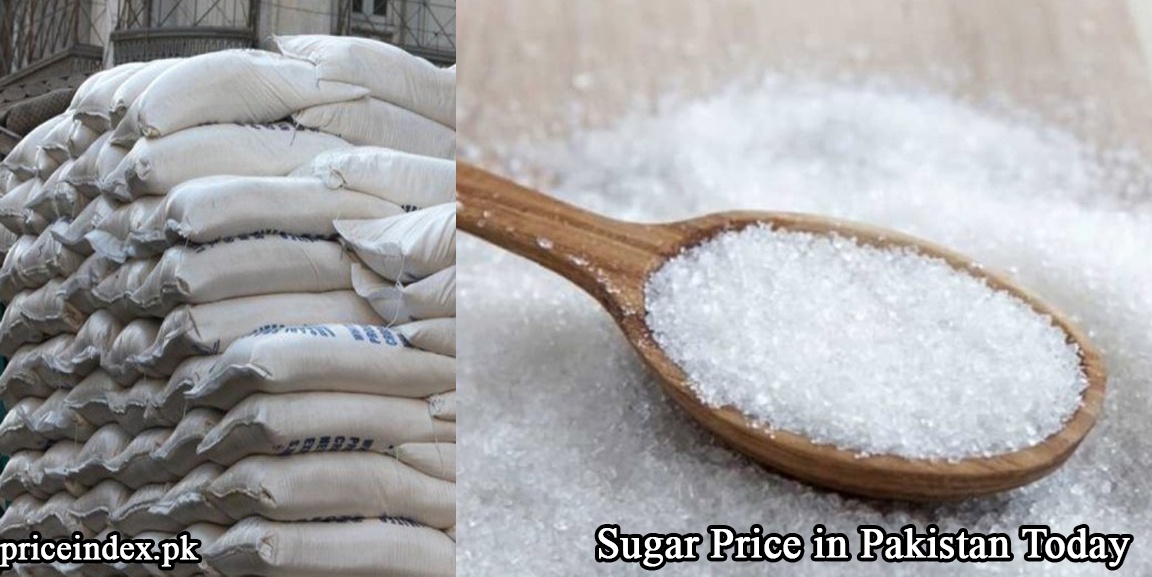 Sugar Price in Pakistan Today November 28, 2023 – Safaid Cheeni Rate
Sugar price in Pakistan ranges from Rs. 145 to Rs. 160 Sugar prices are controlled by the Market Committee of the provincial district government. آج چینی کا ریٹ
| Province / City | Sugar per KG rate |
| --- | --- |
| | |
| --- | --- |
| Punjab | Rs. 130-145 |
| Sindh | Rs. 140-150 |
| KPK | Rs. 140-155 |
| Balochistan | Rs. 140-150 |
Cheeni rate can vary city to city. These sugar rates are taken from big cities like Lahore, Islamabad, Faisalabad, Multan, DG Khan, Rahim Yar Khan, Bahawalpur, Quetta, Peshawar, Karachi, Hyderabad etc.
Check Also: Wheat Rate Today in Pakistan
Latest News of Sugar in Pakistan 2023:
Pakistan is struggling with the shortage of sugar which caused the prices gone high in the country. The government of Pakistan has announced in annual budget of 2021-22 to include sugar / cheeni in the Third Schedule of Sales Tax Act, 1990 to enforce sales tax on its actual retail price.
Read Also: LPG Gas rate in Pakistan Today