CNG Price is also going up as we are observing prices hike in petroleum products. Compresses Natural Gas is sold in per KG price at CNG gas stations. This gas is mostly utilized by transport vehicles in Pakistan. Specially rickshaw, wagon, cng cars have gas cylinder as a fuel. But power generated by CNG gas is less than the LPG.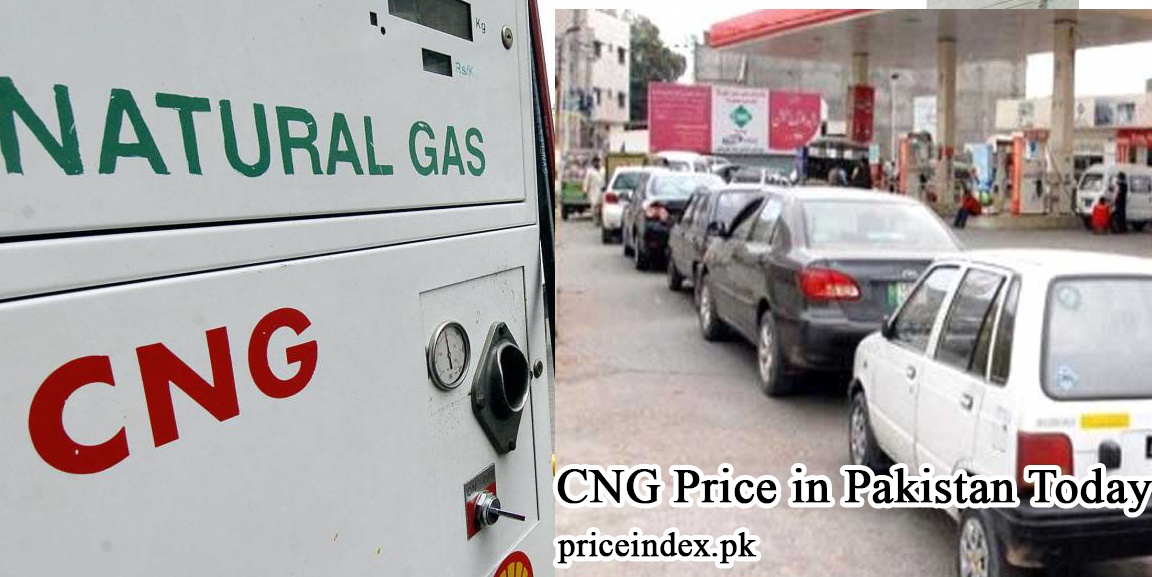 CNG Price in Pakistan Today March 26, 2023
Province / Region
CNG per KG rate

Rate in Region-I

(Islamabad, Rawalpindi, KPK-Khyber Pukhtunkhwa, Potohar regions, Balochistan and Gujjar Khan)

Rs. 1

45

/ Kg

Rate in Region-II

Punjab and Sindh Province

Rs. 195 / Kg

Balochistan

Rs. 195 / Kg
CNG price per Kilogram is taken daily from market of gas stations in major cities on Pakistan. Lahore, Karachi, Hyderabad, Faisalabad, Multan, Peshawar, Quetta etc.
Check: Petrol Diesel & Kerosene Oil Prices Today
CNG Price News in Pakistan February 2023
Because of 50% shortage CNG gas in Punjab and KPK provinces stations will not be available from November 2022 to March 2023 as gas crisis worsens due to non-availability of required LNG during winter season. The government needs to import 12 LNG cargoes every month.
Punjab province is also going through a gas crisis due to low domestic production of gas. However, during the coming winter season, LNG for CNG stations in Punjab and Khyber Pakhtunkhwa will not be available.
Check Also: Electricity Per Unit Price in Pakistan